"Faith" has become a psychological term in modern America. Any time someone has a crisis, the advice he gets is that he "just has to have faith." Faith in what? Or in whom? Nothing, but just faith in faith.
Even among professing Christians, the word has lost its biblical content. While evangelicals still profess to believe that we aren't saved by works, they have come to mean "saved by faith" as saved by a merit that I offer to God. I have even been asked by a Mormon, "Isn't faith a work?" And the answer is no, it's not a work. Nor is it a merit that earns us salvation. God is not impressed with our giving Him our faith, as if He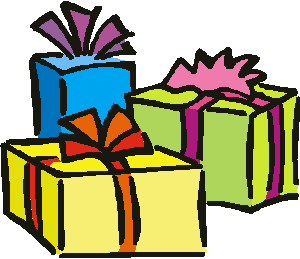 were a wife impressed by roses from her husband. But isn't that the attitude that most people have? "Gee, God, aren't you honored that I place my faith in You?"
And, no, He isn't.
If the wife in my analogy told her husband that she wanted flowers, and gave him the money to buy them, would she feel special because of his "gift"? Obviously not! Even less if she handed him the flowers, to be handed back to her.
In the same way, God is not obligated to us by the
faith that He creates in us
. Oh, no! He didn't just say that! Yeah, I did.
"
By grace you have been saved through faith. And this is not your own doing; it is the gift of God, not a result of works, so that no one may boast
" (Ephesians 2:8-9). These words from Paul are repeated frequently. And properly so! However, it is rare that the person spouting them actually pays attention to what he is saying. It is usually quoted to prove justification by faith. but is that exactly what it say? No, it's not. Paul says that we are saved by grace
through
faith. Faith is the instrument of salvation, the means by which it is applied, not its basis. It is grace that saves, according to these verses. What is grace? Grace is God's application of the merits of Christ. That is why Paul goes on to say that it is a
gift
!
The Christian is saved by grace, which
produces
faith in the believer. The believer does not produce faith. therefore, it cannot have merit before God. "
Through the grace given to me I say to everyone among you not to think more highly of himself than he ought to think; but to think so as to have sound judgment, as God has allotted to each a measure of faith
" (Romans 12:3 NASB). Here Paul explicitly states that faith is
given
by God, though in different levels in respective Christians (compare Mark 9:24).
That which God gives us cannot be then something that we can claim as merit before Him.