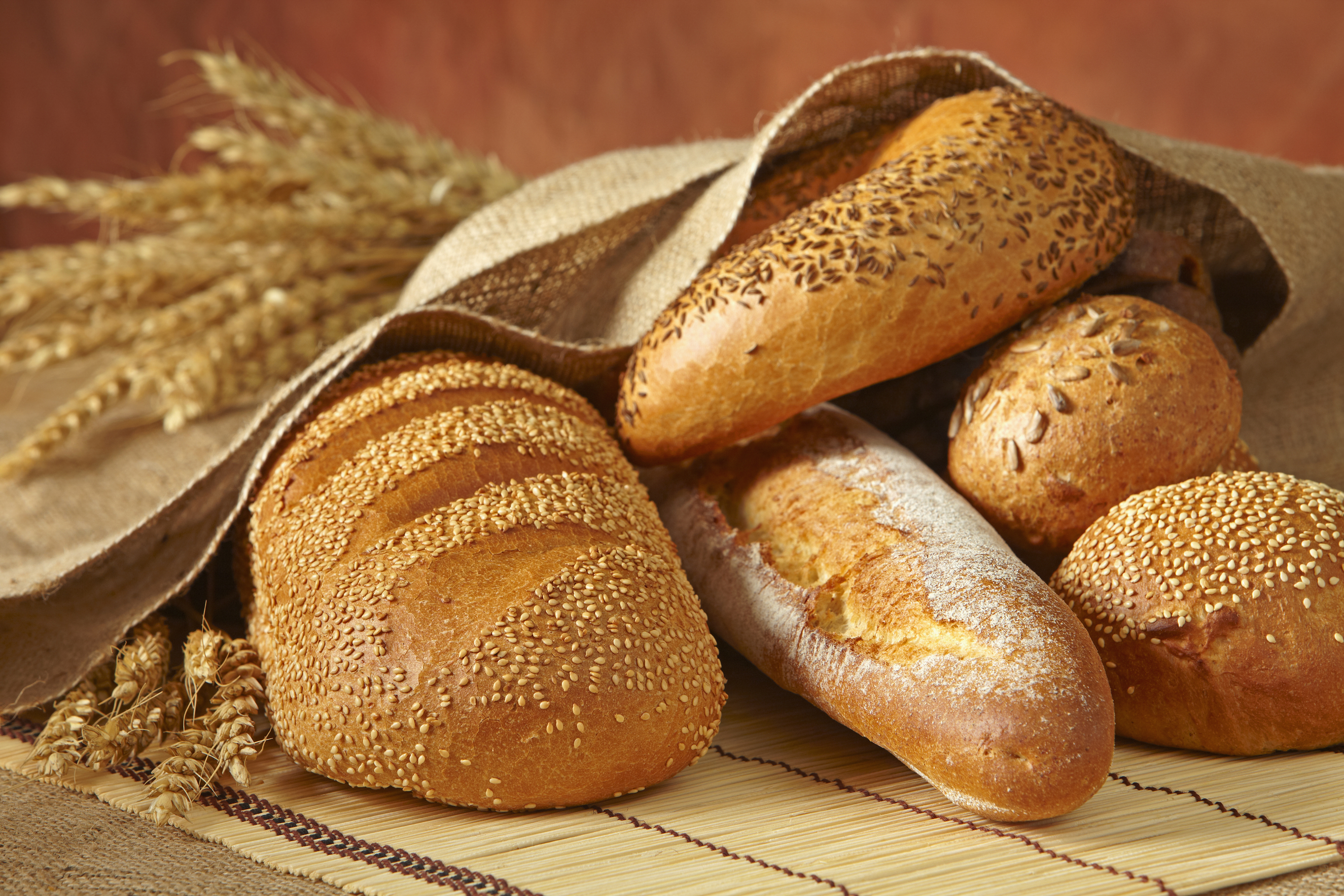 "Jesus said to them, 'I am the bread of life; whoever comes to Me shall not hunger, and whoever believes in Me shall never thirst. But I said to you that you have seen Me and yet do not believe. All that the Father gives Me will come to me, and whoever comes to Me I will never cast out. For I have come down from heaven, not to do my own will but the will of him who sent me. And this is the will of Him who sent Me, that I should lose nothing of all that He has given Me, but raise it up on the last day. For this is the will of My Father, that everyone who looks on the Son and believes in Him should have eternal life, and I will raise him up on the last day.'
"So the Jews mumbled about Him, because He said, 'I am the bread that came down from heaven.' They said, 'Is not this Jesus, the son of Joseph, Whose father and mother we know? How does He now say, "I have come down from heaven"?' Jesus answered them, 'Do not grumble among yourselves. No one can come to Me unless the Father who sent Me draws him. And I will raise him up on the last day. It is written in the Prophets, "And they will all be taught by God." Everyone who has heard and learned from the Father comes to Me - not that anyone has seen the Father except He Who is from God; he has seen the Father. Truly, truly, I say to you, whoever believes has eternal life. I am the bread of life. Your fathers ate the manna in the wilderness, and they died. This is the bread that comes down from heaven, so that one may eat of it and not die. I am the living bread that came down from heaven. If anyone eats of this bread, he will live forever. And the bread that I give for the life of the world is My flesh."
The doctrine of election is often taught from the words of the Apostle Paul, such as in Ephesians 1. That makes sense, of course, since Paul is the one who presents it in the most systematic fashion. But here we have the words of Jesus our Savior Himself.
First, He tells us that the decree of the Father is efficacious, verse 37, such that not one of the elect can possibly fail to be saved. Calvinists refer to this as "
irresistible grace
." The same principle is seen again in verse 39. Notice also that it is particular: the Father gives Him a definite number of specific individuals, not an ambiguous mass. This same idea is seen in Acts 13:48, where Luke tells us, "
As many as were appointed to eternal life believed.
"
And second, we see that Jesus also teaches election from the negative perspective, i.e., that no one outside the Father's decree can stumble into salvation by accident or by native ability. Our Lord says in verse 44, "
No one can come to Me unless the Father who sent Me draws him.
" Also later, in verse 65, "
No one can come to Me unless it is granted him by the Father.
" Our author also teaches this principle in the Revelation 13:8, where he describes the deception of any "
whose name has not been written before the foundation of the world in the book of life of the Lamb that was slain.
" Calvinists refer to this as the doctrine of "
reprobation
." Paul also teaches this doctrine, such as in Romans 9:21-23, where he refers to the reprobate as "
vessels of wrath prepared for destruction
."
And third, He is confronted by the opposition of the religious people, verse 41, just as we now see the emotional objection to election by so many professing Christians.
The Puritan commentator Matthew Henry writes of this passage: "The Father, having sent Christ, will succeed Him [i.e., give Him success], for He would not send Him on a fruitless errand. Christ having undertaken to bring souls to glory, God promised Him, in order thereunto, to bring them to Him, and so to give Him possession of those to whom He had given Him a right. God, having by promise given the kingdom of Israel to David, did at length draw the hearts of the people to him; so, having sent Christ to save souls, He sends souls to Him to be saved by Him."
Think of the consequences if God hadn't rendered His decree of election. As men are dead in trespasses and sins (Eph. 2:1), no one would come to Christ of his own volition. Would not a Savior with no one saved be a despised Son? God forbid that He should leave His Son a wasted Savior! And what a basis of assurance for our faith. Knowing that God the Father saved us out of the mass of fallen mankind, what have we to fear for our spiritual welfare? Nothing at all, for He promises
never
to cast us out or to allow us to be lost.
The Father said to the Son (Isaiah 49:6), "
It is too light a thing that You should be My servant to raise up the tribes of Jacob and to bring back the preserved of Israel; I will make You as a light for the nations, that My salvation may reach to the end of the earth.
" Oh, that God for that!