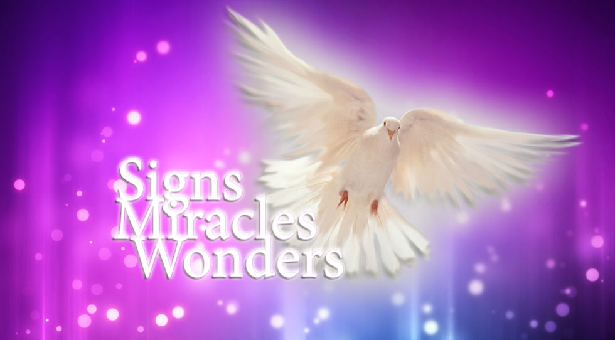 "
How shall we escape if we neglect such a great salvation? It was declared at first by the Lord, and it was attested to us by those who heard, while God also bore witness by signs and wonders and various miracles and by gifts of the Holy Spirit distributed according to His will.
"
- Hebrews 2:3-4
This passage seems to me to undermine the entire premise of Pentecostal churches and the Charismatic movement. Signs, wonders, miracles, and [some] gifts of the Holy Spirit were given, not to create a superior class of Christians, but rather to confirm the Gospel message. That last part is why I am more accepting of such things in pioneering missionary works, especially in predominantly-Muslim areas. However, that proviso certainly does
not
apply to the United States!
Paul is usually quoted in favor of the continuing Pentecostal gifts. After all, he claimed to speak in tongues more than the rest of the church (I Corinthians 14:18). But
why
? Afterall, Paul himself said (verses 2-4) that tongues benefit the speaker alone, not the church. So why does he advocate them?
In a later passage (II Corinthians 12:12), Paul says, "
The signs of a true apostle were performed among you with utmost patience, with signs and wonders and mighty works.
" These miraculous gifts were marks of his
true
apostleship, in contrast to the false apostles of verse 11. This same point is made in Acts 14:3, "
So they remained for a long time, speaking boldly for the Lord, who bore witness to the word of His grace, granting signs and wonders to be done by their
[i.e., Paul and Barnabas, who is called an apostle here]
hands.
" Again, the miraculous gifts are God's signs of the authenticity of the apostolic message. This is also why Jesus Himself rebuked those who seek signs (Matthew 12:39); they aren't for you!
That brings us back to the Hebrews passage above: The signs and wonders were the marks of the apostolic message, not of spiritual superiority. Thus, those churches which advocate them in the modern church are actually
undermining
the biblical message, applying what ended with the apostles to modern Christians, and further creating guilt and despondency in those church members who don't experience them. I am being generous in saying experiencing "them," since I actually believe that their modern expressions are
counterfeits
. I will note that a few Pentecostal groups actually acknowledge this difficulty, but then get around it by claiming that their clergy are modern apostles. This especially marks the
New Apostolic Church
, but is also found in many independent congregations. This is also why the Roman Catholic Church is so welcoming to charismatics: the Catholic hierarchy claims a continuing apostolic authority!