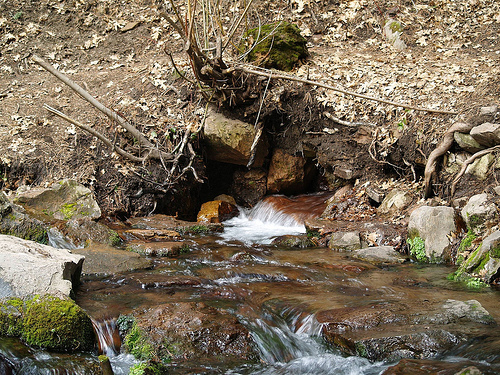 The doctrine of the
perseverance of the saints
is very precious to me. I know the wickedness of my own heart to be well-aware that I would reject all that I have in Jesus Christ and never look back. I will never understand those that object to it, as if they are such spiritual superheroes that their eternity is secure in their own power alone. There are also a lot of people who hold to some version of perseverance while rejecting the other doctrines of grace. That is nonsensical, too, pretending that I can get saved by my own free will, but then throwing it away for the rest of my earthly existence. A poisoned headwater can never produce a healthful stream!
A precious verse on the subject is Jeremiah 32:40: "
I [God] will make with them an everlasting covenant, that I will never turn away from doing good to them. And I will put the fear of Me in their hearts, that they may not turn from Me
."
Notice the carrot-and-stick approach God uses. He gives the positive incentive of His covenant, His unfailing promises. Then He adds the negative incentive of "fear." That is, He gives warnings of the consequences of apostasy, not because a true believer can ultimately fall away, but as a means of keeping us on the path. In fact, that provides the answer to the Arminians who repeatedly bring up such warnings as Hebrews 6:4-6 as supposed proof that the believer is
not
secure. The writer of Hebrews was demonstrating this principle from Jeremiah, of God's giving us fear so that we will
not
turn away from Him.